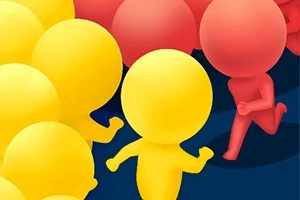 please login to add this game to your favorites
login for full screen mode
Game Description
Count Masters: Crowd Runner 3D
Choose the best gate, pass through it, and bring stickman warriors together to clash with the opposing crowd. Become the crowd master and lead your people through the crowded city till the end of this epic race. Crash obstacles and beat everyone on your way, collect coins and upgrade your levels. Defeat the King-stickman in the final battle and take the castle!
Game Developer: GameMonetize
Similar Online Games to Count ...