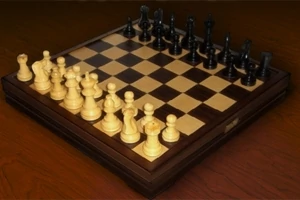 please login to add this game to your favorites
login for full screen mode
Game Description
Master Chess Multiplayer
You can play against the computer or take on a friend in this challenging chess game. Just be sure to play as quickly as you can. Each passing second that it takes to get a checkmate will lower your score!
Game Developer: Wanted 5 Games
Similar Online Games to Master Chess Multiplayer
Related Free Games
Master Chess Multiplayer Review
Decent Digital Chess Experience
Just had a chance to play some rounds of Master Chess Multiplayer and came away with mixed feelings. The game lets you compete against a computer or go head-to-head with a friend which is pretty cool for chess enthusiasts. The time pressure to notch that checkmate before the clock runs down adds a decent layer of challenge, I gotta admit.

The online multiplayer aspect is kinda a hit-or-miss. Sometimes, it's a smooth game, other times you'll be hoping for a more responsive experience. Got matched with a few opponents who put up a good fight, which made for some exciting games. I heard few folks finding the computer's difficulty a bit inconsistent, but I reckon it's alright for casual play.

Graphics? Nothing to write home about, but it's chess, not some fancy-shmancy visual game. The interface could use a facelift though. It's functional, but not exactly sleek. Overall, if you're looking to kill time and sharpen your chess skills, this'll do. Just don't expect any grandmaster level revelations here or you might be disappointed.