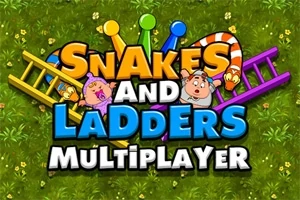 please login to add this game to your favorites
login for full screen mode
Game Description
Snakes and Ladders: Multiplayer
Snake and Ladders Multiplayer is a classic board game for 2 or 6 people. Players move their pieces on the board by the number of points rolled on the dice. If the player stands on the field where the beginning of the ladder is, he climbs up the ladder, thus taking a shortcut. If he stands at the very end of the ladder, he goes back up the rungs to the beginning of the ladder. You can also play against the computer or challenge a friend.
Game Developer: Wanted 5 Games
Similar Online Games to Snakes ...