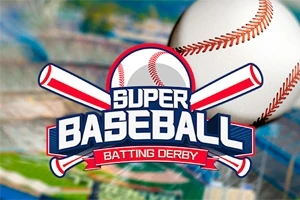 please login to add this game to your favorites
login for full screen mode
Game Description
Super Baseball: Batting Derby
Super Baseball is a simple and easy batting game for all players who love baseball. Hit the ball thrown by the pitcher at good timing. If you hit the sweet spot, it will be an exhilarating homerun! The ball is gradually getting tough to hit. Could you make the high score by getting over the difficulty!
Game Developer: GameDistribution
Similar Online Games to Super ...
Super Baseball: Batting Derby Review
Casual Homerun Fun with a Side of Challenge
Just swung my way through Super Baseball: Batting Derby and it's kind of a mixed bag. The vibe is pure arcade-style fun, but don't let the simplicity fool ya – timing is everything. Gotta admit, smacking that sweet spot for a homerun got me more hype than I expected. I've seen folks struggle as the pitches get tricky, though. And while hitting those high scores is satisfying, the game can get repetitive. Still, for a quick baseball fix? Could be your jam.