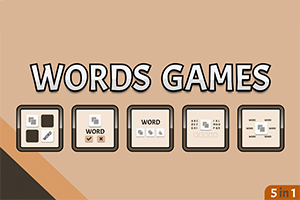 please login to add this game to your favorites
login for full screen mode
Game description
Words Games
Exercise your mind with many word games like:
- Memory game: Tap on the cards to make pairs with pictures and the corresponding words.
- True or false: See the picture and say if the word is correct or not.
- Images game: Read the word and click on the picture that corresponds to it.
- Letters game: Drag the letters to form the word corresponding to the image.
- Correct Word: See the picture and touch in the correct word.
Similar online games to Words Games