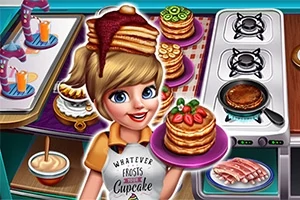 please login to add this game to your favorites
login for full screen mode
Game Description
Cooking Fast 3: Ribs & Pancakes
Pancakes. Can you make tasty meals for your customers? They'll have high expectations in this restaurant game. Take control of the grill at this outdoor cafe and crank out each order quickly. Your customers have places to be, so they're not very patient. Will you be able to meet your daily goals?
Game Developer: GameDistribution
Similar Online Games to Cooking ...
Related Free Games