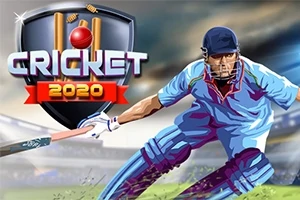 please login to add this game to your favorites
login for full screen mode
Game Description
Cricket 2020
You are the last wicket and you have to score as much as you can to lead your team to victory. So wear your helmet & pad up to be a match-winner. Improve your batting skills & show some cool cricket shots with "Cricket 2020".
Game Developer: Wanted 5 Games
Similar Online Games to Cricket 2020
Related Free Games
Cricket 2020 Review
Cricket 2020 Brings Exciting Batting Challenge to Your Screen
When I first stepped into the digital crease with Cricket 2020, the pressure was on! As the last wicket, every run counted towards a thrilling victory. The gameplay brought out my inner batsman, perfecting those drives and cuts. It's more than just hitting the ball; it's about strategy and timing. Other players seem to agree, feeling the rush of scoring under pressure. Sure, I may have lost my wicket a few times, but that just made the wins even sweeter. The graphics and controls were on point, although I wish there were more gameplay modes. But hey, why complicate things when you can hit it out of the park with simplicity? Overall, Cricket 2020 hits it for a six with solid gameplay that's easy to dive into, but still leaves room for that skillful touch!