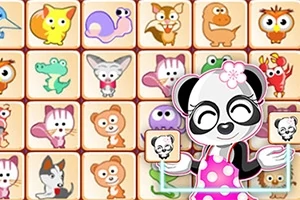 please login to add this game to your favorites
login for full screen mode
Game Description
Dream Pet Link
Connect identical tiles to each other to clear the board.
Game Developer: GameDistribution
Similar Online Games to Dream Pet Link
Dream Pet Link Review
Serenity and Strategy in Tile Matching with Dream Pet Link
Stepping into the world of
Dream Pet Link
, you'll notice the calming effect of matching those adorable animal tiles. True, it's a straightforward quest to connect identical tiles to clear the board, which offers a soothing respite from the day's chaos. Fellow gamers cheer about completing levels and the cute-factor of in-game critters, which is quite contagious. However, pace yourself; while it eases the mind, the challenge sneaks up on you. Oh, and here's a pro tip: EVAs are fine in space, but for a pet link? Not so much.