Please use your computer to play this game. This game might not work on your device. But don't worry, we have plenty mobile games to play.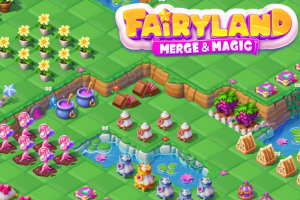 please login to add this game to your favorites
login for full screen mode
Game Description
Fairyland Merge & Magic
It looks nothing like your ordinary fairytales but is a unique collection of merge fables spiced up with true merge magic. Always dreamed about having a dragon? You can merge dragons, unicorns, leprechauns, or other fantastic beasts! It's your merge world and your rules. Make your dragon merge now and have fun with your dragon farm! What merger is it going to be next?
Similar Online Games to Fairyland Merge & Magic