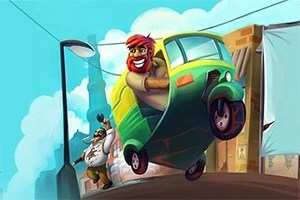 please login to add this game to your favorites
login for full screen mode
Game Description
Tuk Tuk Go!
Casual and fast-paced Endless Runner in a comical Indian Setting. Ride the classic auto rickshaw and transform it into various vehicles including Hovercraft, Rocket, Bird, and many more. Add Powerups, Gadgets to your Vehicles giving them abilities
Game Developer: Inlogic
Similar Online Games to Tuk Tuk Go!