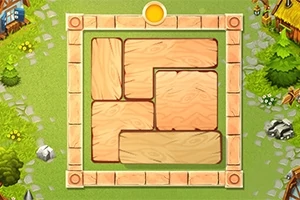 please login to add this game to your favorites
login for full screen mode
Game Description
Wood Unblock Puzzle Ancient
Rotate the blocks away from the playground and fill the pattern with them until they sit in the perfect places. Get rewards and unlock new levels. Are you ready to fill the model with figures? A logical, anti-stress game that will keep you focused for a long time in a pleasant way. There can only be one or two combinations. Try to figure out which one is perfect and make the move.
Game Developer: GameMonetize
Similar Online Games to Wood ...