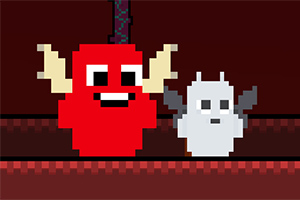 please login to add this game to your favorites
login for full screen mode
Game Description
Happy Devil and UnHappy Angel
Hey you and a friend, how about one of you become a devil and the other an angel? The devil and the angel need to get out of hell, help them and get them out of hell. Hell creatures are everywhere. You must be very careful. Monsters and obstacles are too full. Both of you need to reach the orange, be quick, collect the gold, get the key, and reach the portal.
Game Developer: GamePix
Similar Online Games to Happy ...