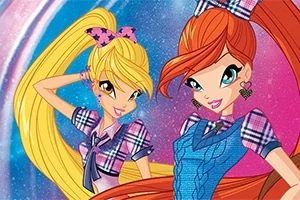 please login to add this game to your favorites
login for full screen mode
Game Description
Winx Club: Spot the Difference
Will you be able to find everything that's not quite right in this enchanting Winx Club game? Enter a world of magic and wonder in this puzzle game based on the popular animated TV show. It's great for players of all ages. Bloom and her friends have created a challenge for you at each level. Find the differences in the two images that might look identical but are definitely different! Locating these differences might not always be simple. Some of them are really small and easy to miss. You may need to carefully look at every corner of each image. There could be five or more differences between them. If you get stuck, all you need to do is press the light bulb button once it's fully activated. It will give you a really helpful hint!
Game Developer: GameDistribution
Similar Online Games to Winx ...