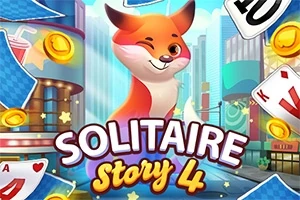 please login to add this game to your favorites
login for full screen mode
Game Description
Solitaire Story: TriPeaks 4
Foxy, the game's cute little character, will take you on a journey to new destinations, visiting distant countries, fantastic landscapes, and famous landmarks including Australia, Antigua and Barbuda, Antarctica, Peru, Switzerland, the Netherlands, Majorca, and the Easter Island in Chile! With incredible 3500+ levels, Solitaire Story TriPeaks 4 is one of the deepest Solitaire games ever. Enjoy Daily Missions, Weekly Air Balloon Challenges, and dozens of new card designs!
Game Developer: GameDistribution
Similar Online Games to Solitaire ...